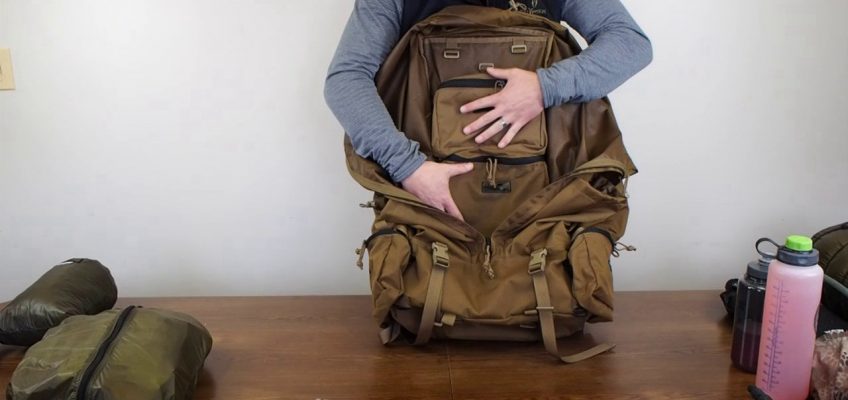 You have a lot of things to consider when you are choosing the best bug out bag, and you can't simply buy what friends or family members are buying and believe that it's going to work for you. You have to stop and think about what you need, your size and frame, and what you will be carrying. Let's look at some of the most important things you have to consider when you are preparing to choose your bug out bag.
What Will You Be Carrying?
The first thing you need to do is consider just how much you are going to need to carry. You have to remember that your bug out bag is not something that is meant to last you for weeks and weeks on the road. Instead, the bug out bag is supposed to have enough items in it to last you for several days – until you get to the location where you are bugging out.
Therefore, you need to make sure all of your items are able to fit inside. Consider how far away your bug out location is and how much material you will need to get there. Plan for the worst case scenario and the longest amount of time it will take to reach the location. Then, find a bag that is capable of holding that much material.
However, you also have to take into account your physical condition. You are not going to be able to carry a pack that weighs 150 pounds for very far. Pack what you need, but pack smart.
Comfort
You also have to think about the comfort of the pack when it is on your back. Therefore, make sure consider your torso size when you are choosing the pack. It is a good idea to measure the length of the back and your torso and compare sizes. The closer the better in most cases.
You could go with a larger pack if needed, but it is a good idea to fill it up with the amount of weight you would be carrying if you are bugging out and to practice with the pack to see how it feels. This way, you can make the adjustments now rather than when you were actually trying to bug out of a location.
Easy Access
You also want to have a pack that provides easy access to the most important gear that you will need on a daily basis. Check out reviews of the various packs and see what other actual owners are saying. Look at photos and videos of the pack as well to get a better idea of how it works.
Finding the right pack is not always easy, but it is important that you put in the research to find the perfect pack for your needs. If you do, you will find that it is going to make the entire bugging out process far easier on you.
If you liked this, you might also enjoy…
Please follow and like us: