Typical matches don't do well when mixed with wet environments. Unfortunately, in a survival scenario, that's when you may need them the most.
Do any of these situations sound familiar?
Your backpack and everything inside it gets wet after you slip and fall in a stream or large puddle.
Your tackle box gets pushed into the water while you were pulling in the "big one."
You're out for a day hike but get lost in the rain.
You need to flee your home because rainwater is rising and it's flooding everywhere.
In each of these scenarios, and more, having a good set of waterproof matches could be very handy, maybe even the difference between life or dying of hypothermia.
Fortunately, you don't have to shell out extra dough for commercial versions.  Here are three simple ways to make your own so you'll be prepared every time.
Turpentine
What You'll Need:
Cup or glass jar
Hair dryer
Matches
Newspaper
Turpentine
What to Do:
Pour a thin layer of turpentine into a small container.
Dip the heads of the matches into the turpentine. Allow them to absorb the turpentine for about five minutes. Soaking will let the turpentine saturate the head and stem of the matches.
After they've had a chance to soak, let them air dry on a newspaper or use a hair dryer to speed up the process.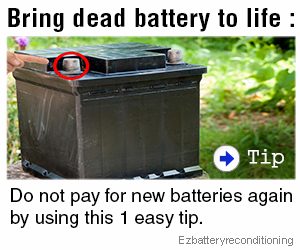 Wax
What You'll Need:
Candle or candle wax
Disposable container that is heat-resistant
Hair dryer
Heat source for melting the wax (fire or stove)
Matches
Newspaper
What to do:
Melt the candle wax until you have a pool formed.
When the wax is melted, dip each head into the melted pool, coating thoroughly. But not too  If the wax layer becomes too thick, it will affect your ability to strike them.
Lay each match along the edge of a table or other workspace, so the heads don't come into contact with anything while they set.
Once the wax rehardens, it creates a waterproof layer around the head. The force of striking the match will force the wax coating to peel away and let the ignition occur.
Nail Polish
What You'll Need:
Fingernail Polish (Both Clear and Colored Will Work)
Hair Dryer
Newspaper
What to do:
You can use the polish straight out of the bottle for this method, or you can pour it into a small disposable container.
Dip the tops of each match into the polish, coating the heads and halfway up the stick. If the polish is older, it may create a coating that is too thick. You can either thin the polish out with some nail polish remover or use a new bottle of polish.
Similarly, to the wax dip method, lay each match along the edge of a table or other workspace, so the dipped parts don't come into contact with anything while they set.
Suggested Articles:  "6 Extremely Important Wilderness Survival Items"
This method required a little more patience. It will take a little time for the polish to dry completely.  You can use a blow dryer if you want to speed up the process.
Ready…Set…Strike!
Commercial waterproof matches are, of course, an easy solution to dealing with wet weather.  But, if you like to save money, and into DIY, and need a project to do during your next binge-watch session of The Walking Dead, you could create an entire box of these fun versions that will last you for months or even years.
Each of the methods we've detailed above have been tested and proven to work.
Let Us Know What You Think...