A shelter is very necessary for survival. A tent is a great way to provide protection from the elements and a safe place to sleep or rest. Before purchasing a tent, you need to know exactly what the best attributes are. Some of them can vary, depending on your exact needs. Things to look for include the size and shape of the tent, as well as many other factors, all of which are defined here.
Size And Shape
The overall size of the tent is one of the most important things to consider. You need to ask yourself exactly how many people you intend on fitting into the tent. Since tents are rated based on person-size, this is an answer that you need to know the question to before you pick out a model. You do need to keep in mind the purpose of the tent as well. If you plan on staying in it for some time, then it's always a good idea to go up in size, just so you have room for supplies and other necessities. After all, people need room to stretch out.
The shape of the tent only really matters if you're going to be in steep terrain and facing high winds. There are aerodynamic tents made for this very purpose. Otherwise, any basic tent shape will work.
Weight And Durability
The overall weight and durability of the tent are two more things to consider. The first is of the utmost importance if you're going to carrying the tent for many miles on foot. You don't want one that's too heavy, but you also want one that's durable. Thankfully, you don't have to choose between the two. Modern technology has made it so that many lightweight tents are also decently durable. If you want one that withstands many different seasons, types of weather, and events, then you no longer really have to sacrifice weight for durability.
The Set Up Process
Some tents are nightmares to set up. You have to fit the plastic or metal bars through the flaps, arrange them at just the right angle, and then fit the ends into the holes – all before you're able to anchor the thing to the ground. Thankfully, there are tents out there that are much easier to contend with. They go up quickly and easily. You won't have to resort to swearing and wishing you had two extra pairs of hands.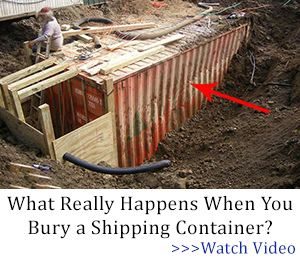 Additional Factors
Other things to consider when choosing a tent are its degree of waterproofing, as well as any extra features, like vestibules. Some of these are just downright fancy (the vestibules), while others are extremely necessary (the waterproofing.) No one likes to wake up to a puddle in their tent.
Types Of Tents
Now that you know some of the characteristics of a tent, it's time to go over the basic types. You probably weren't aware that there are tents made specifically for backpacking or cold weather, right? There are. The most common variety of tent is the four season model. This one is waterproof and insulated. You can even remove some of its exteriors in order to get ventilation during extremely warm weather.
Cold weather tents (which serve an obvious purpose) sometimes even come with their own heaters. How cool is that? Obviously, no pun intended. These tents are made to keep out cold winds while making sure that all of the heat stays inside. The only downside is their price, although you can't really put a price on avoiding frostbite and hypothermia on a freezing cold day.
Backpacking tents are the clear choice when it comes to survivalist tactics. They are super lightweight and can fold up into a small bundle. They're perfect for putting in your backpack or attaching to it so that you can have a safe place to rest no matter the situation.
Are You Ready To Choose A Tent?
Hopefully, this guide has helped you determine exactly what you want your next tent to be. It's size and shape – and weight –matter!
Let Us Know What You Think...