A few days ago we shared some information about chestnuts and why they're a great survival food to know about. But of course, knowing how to identify all kinds of plants and trees is a vital skill for wilderness exploration and survival.
I have to admit that I'm not incredibly strong at identifying plants and trees, so when I saw this infographic from Red Rover Camping on Pinterest, it definitely piqued my interest. I'm always trying to work on this skill of plant identification and I love visual guides like this.
This is definitely a good one to keep on hand the next time you go camping or hiking. Another great thing to do is snap pictures or make sketches of leaves that you find while hiking or camping and matching them up with infographics like this or field guides for North America. You never know when this information could be incredibly vital for your survival one day!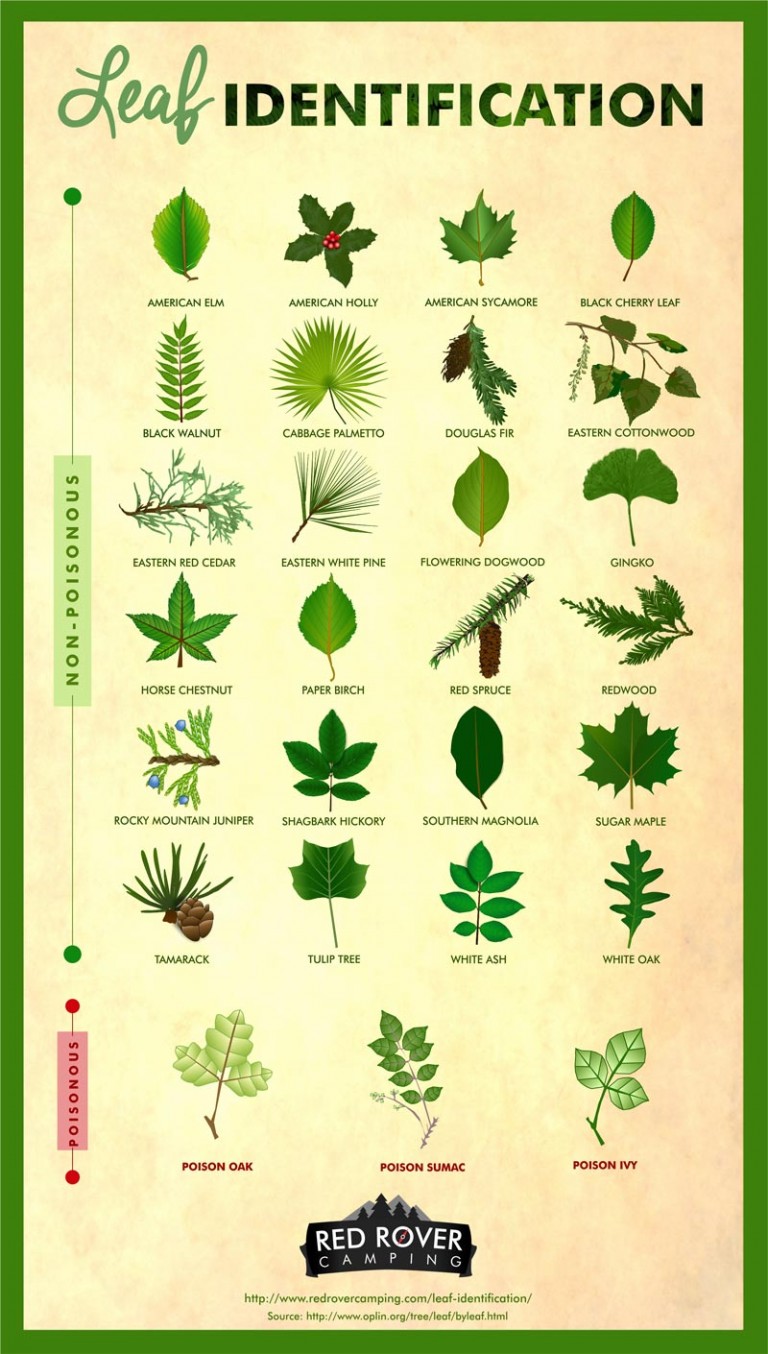 If you enjoyed this, you might also like….
Let Us Know What You Think...