Most people, then those who aren't preppers, have seen movies and television shows where something apocalyptic happens, and all heck breaks loose. Society breaks down. People run around with guns, they form protective groups, and then they begin to prey on others. Of course, this is the worst case scenario. Even under the best of circumstances, your house and the land around it needs to be protected. Here are five ways to do this.
1) Stay armed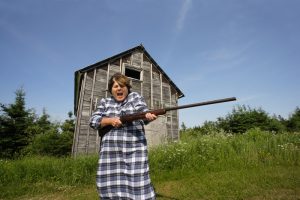 This seems like a no-brainer. Of course, owning several guns (and accompanying ammo) and knowing how to use them will protect you from just about anyone. While you don't need a huge arsenal filled with expensive weapons like the ones seen in the movies, you should have at least several shotguns, as well as a handgun or two. These will provide enough protection and give you several different ways to defend yourself. Make sure to have enough ammunition on hand, and of course, take a gun safety class and routinely visit a shooting range to keep your skills sharp.
2) Use a camera system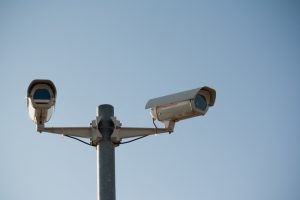 Assuming you still have electricity or some type of power, a system of surveillance cameras will help you stay on your toes. You'll know who is on your land, how they got there, and what they're up to. Some people might have accidentally wandered on your property, so unless they look like a threat, don't assume that they are one. However, if they are visibly about to attack, break-in, or worse, make sure to be ready for them.
3) Set up traps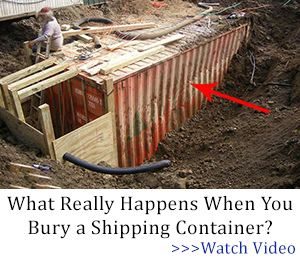 These don't need to be complicated. They could be simple ones consisting of a false ground and pit below, or even the old school rope and a tree branch style found in both cartoons and action movies. The entire point of having these traps is to stop people from entering parts of your property. If they're trapped, they can't attack. Feel free to look up other styles of traps and experiment with them. You might need to set them up someday.
4) Enlist help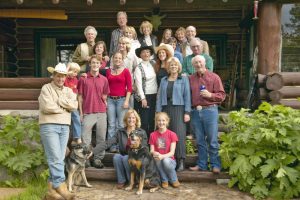 You don't need to be protected by bodyguards or even a large number of people. However, asking your neighbors to provide backup in case of an event – and offering to do the same for them – isn't too much to ask. It's good to have someone or even several people that you trust to be on your side. If the worst case scenario happens, you can share supplies, provide each other with first aid, and of course, supply protection.
5) Stay quiet and hidden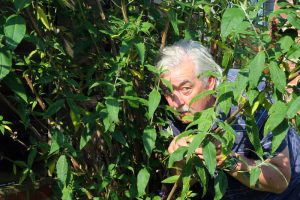 This one seems a little counterintuitive, based on the narratives that may have seen in movies. But, if you remain quiet, don't make a fuss, and stay virtually hidden, no one will know that you're there. Of course, there's always the chance that people might invade, but that's why you use the other methods listed here. If someone finds you, everything will be taken care of, in a way.
In the event of the apocalypse, the safest place will be your home, especially if you are effectively prepared for just about anything. You'll need weaponry, some sort of camera or surveillance system, a series of traps, and even some help in order to keep your house protected. While you may need to venture out every so often, especially as your supplies start to dwindle, you should always come back to the one place that is familiar – your house and land. You'll be far safer than anywhere else, especially if you follow the suggestions listed here.
Let Us Know What You Think...