Road Trip emergencies can happen at any time so it's never too soon to be prepared for the worst.  In Winter, this can be especially true as freezing temperatures and low visibility can make it even more difficult for someone to find you if you've gotten stranded.
Having an Emergency Supply Kit in your vehicle could mean the difference between life or death, even if you're only traveling a few miles.
While a comprehensive list could go on forever, gathering these key items to have on hand will help a lot if you ever run into trouble.
Jumper Cables
No driver should ever be without a set of jumper cables in their vehicle.  They will help you, or someone else in need, get back on there way faster than any service can.  And, in a serious emergency where you may be stranded overnight, you can also use them to start a fire.  All you'll need is a pencil, and a sharp knife to keep hypothermia at bay.
Starting a Fire with Jumper Cables
Using a knife or sharp object, split the pencil open to expose the lead center all the way down the length.  Keep the wooden scrapings available to use as tinder. Break the pencil into 2 or more pieces to give you multiples if you need to restart your fire or try again.
Attach your jumper cables to your car battery and stretch the cables the full length to position you a safer distance from your vehicle.  Positioning yourself over your tinder pile, place the ends of the cables one on either side of the pencil making sure the actively charged ends of the jaws are in contact with the graphite center of the pencil.
Road Flares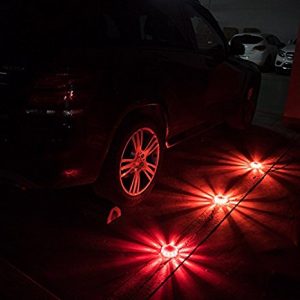 Warn approaching drivers of any hazards they're coming up on, and make yourself more visible for emergency services by placing these in accordance with regulations.  Check out these super cool LED Road Flares.
Emergency Blanket and Candles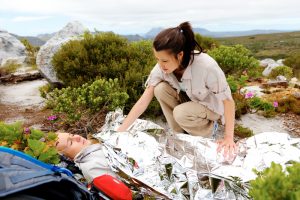 I've put these into one item since they both provide life-saving heat. Whether you live in a winter climate or just an area that can get a little chilly at night, a couple of blankets can make waiting for a tow truck or emergency crew a lot more comfortable. Special lightweight thermal blankets are available that don't cost a lot and take up very little space, so your trunk doesn't end up looking like a linen closet. Add in a few lit candles and you'll be able to keep from freezing to death.
A First Aid Kit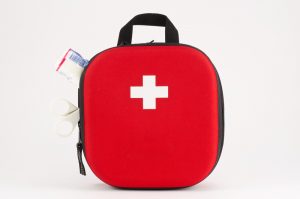 This is always a good idea, especially if you have kids.  Even if you don't encounter a driving disaster, this item can keep even a routine trip to the playground from ending tragically with a scraped knee.
Rock Salt or Sand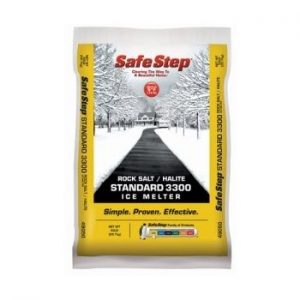 Whether the ice is of the frozen white variety, or the rainy black (aka, oil slicks), a bag of "instant traction" will get you on your way, probably without the need for calling for help.  Here is a link to this Safe Step rock salt on Amazon <<<Click Here>>>
A Portable Charger
Cell phones are great for calling for help, providing extra light, and entertaining everyone until help arrives.  No matter the need, being stranded in the middle of nowhere is the last place you want to run out of juice.  This portable charger has great reviews on Amazon, take a look here <<< Anker PowerCore 10000 >>>
An Emergency Escape Tool
Even the scariest situations can be less scary if you have the tools to get out of them quickly.  This amazing and affordable tool will provide priceless peace of mind as you set out.  Interested in buying one?  <<<Found One on Amazon Here>>>
Whether it's a trip to the grocery store or a drive across country, keeping a set of essential items handy and ready to use will help ensure you make it to your destination safely and securely.
FLASHSALE:

  One Simple Tool That Can Take Down A 240lb Attacker In 2 Seconds Flat! (HINT: It's NOT a gun!) See it Here
Let Us Know What You Think...