You're thinking about taking the adventure and climbing Mt. Everest. It's one of the most dangerous places to climb in the entire world and around 5% of the people that attempt it…die. You can minimize your chances of becoming a statistic by taking the proper precautions. Don't let the idea of the possibility of death scare you away. Just be ready for what Mother Nature might throw at you.
You're in Charge of Your Safety
There's the option of going on a commercial hike where you will be with other people and guides through the trip. That doesn't mean that you aren't in control. Make sure you have possession of all of your belongings and oxygen. Also, remember that every climbing decision is individual. If something feels unsafe to you, you don't have to do it. Many climbers turn around and go back down when they feel like something isn't safe. It's better to have the chance at making another attempt later on than getting stuck up there for all of eternity.
Watch and Respect the Weather
You can't beat Mother Nature. In an instant, a beautiful sunny day can turn into a terrible winter storm on top of the mountain. When it happens, it comes quickly, and there is no forgiveness if you're on your way up the mountain.
Check the forecasts and take them seriously. You may feel a false sense of security if you are hiking in a big group. The weather doesn't care how many people you have with you. The weather can turn deadly even with a good weather forecast too, so put fixed ropes everywhere you can. You should also always carry a compass and some light so you can see if you lose visibility.
Utilize the Ropes
There is no reason to rush up the side of the mountain. It's better to be safe than sorry and clip in as many places as you can. Test your rope before climbing up it to be sure it's not going to snap under your weight. Don't climb with a bunch of people on the same line either. Make sure you depend on your legs and crampons as well.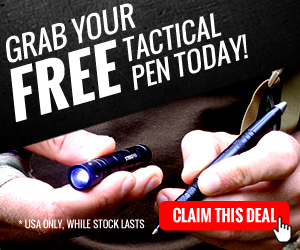 Listen to Yourself
When you reach higher altitudes, your body is going to have some reaction. Some people get a depressed feeling. Others will start to feel euphoric. Everyone is going to act differently even if the conditions are the same. Know how you are going to feel up there, and have a plan on how to react.
Prep, Plan, and Understand
Look for answers to common issues in books and by practicing. It is going to be essential to your survival.
How much oxygen are you going to need?
What flow should it be running at?
How many bottles do you have to take total?
What if it fails?
Do you know how to change the bottles?
What does snow-blind feel like?
What do you do when it happens?
What happens if you lose one of your crampons?
How do you deal with hypothermia?
These are just a few of the situations that could be a risk to your life if you don't know what to do.
Avalanches Can Happen
An avalanche can happen at any time. Some people can read the mountain and predict them once in a while, but it's impossible to know what the snow is going to do all the time. It's nature. It does what it wants. Don't climb when there has been a recent heavy snowfall. Go faster past dangerous areas. Never climb too late in the day. Those are the best ways to avoid an avalanche, but it's still a possibility.
The impossible is always possible, you can never be over-prepared for any situation.  The more prepared and educated you are the better your chances of making it back alive.
Let Us Know What You Think...