One of the best things about most vegetables (or in this case, fruits) is that they can be grown in the smallest of places. Even if you don't have a lot of space in your yard for a garden filled with edibles, you can grow plants. You no longer have a good excuse for not gardening, thanks to this tomato in a bucket idea that can be used for other vegetables and fruits as well.
Why Grow Tomatoes in a Bucket
There are several reasons here, the first being a lack of space. If you have a small yard (or no yard at all) and want to use your front porch as a growing station, then this method works perfectly. On top of that, this bucket system is good for preventing the growth of weeds. It also keeps the soil nice and warm, since it's above the ground and heat rises. Tomato plants like warm soil. You also won't need to worry as much about animals getting into your crops, as they're less likely to wander up to a brightly colored bucket.
The Two-Bucket Method
This type of planting requires two five gallon buckets. The first one is kept whole, with the exception of some drainage holes in the bottom. The second bucket is sliced into sections in order to make it fit into the first one. Then, you build in a shelf to hold the potting mix, which the plant is placed into. Under the shelf is a water reservoir that keeps a constant flow of water to the roots. A piece of PVC piping connects to the reservoir, making it easy to refill. In order to keep the water from flowing over the sides of the reservoir, cut two small overflow holes into the side of the first pot, around 6 inches from the bottom. Your tomatoes will thrive in this environment.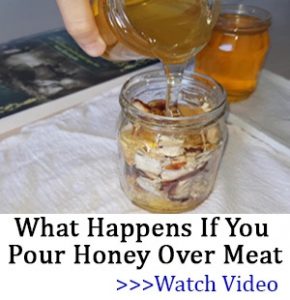 Miracle-Gro Is the Perfect Fertilizer
Using this method requires the best fertilizer. While Miracle-Gro isn't always the ideal option for every crop, it works great for this bucket method. The fertilizer is mixed with water and then poured into the pipe. This provides just enough of it to keep from overwhelming the plant. You don't need to fertilize your plant every time you add more water. Instead, stick to several times a season, depending on how healthy the plant looks. Other types of fertilizer may not work as well, because they don't liquefy in water. If you use them, you don't really have a way to ensure that your plants are getting the nutrients that they need.
You Can Move the Bucket Around
Since tomatoes need warm soil, as well as warm climate conditions, the bucket method makes it easy to move the plant around if needed. For example, if you know that there's going to be a frost one night or an unusual drop in temperature, you can move the plant to a warmer, indoor location just for the night. This ensures that your plant won't be affected by the cold. Sure, it's a little unwieldy, but if you truly want your plant to produce nice, ripe tomatoes, then it's the price that you have to pay.
Line Up Your Plants
If you have space and want your tomato plants to resemble a real garden, feel free to line them up. Since they each have their own individual soil and water sources and won't be competing for them, you don't have to worry about placing them too closely together. These plants won't really get in each other's way. They'll just grow and produce plenty of tomatoes.

Let Us Know What You Think...