Chocolate and Chia seeds.  Need I say more?  When deciding what to keep stocked up on for potential survival scenarios, sifting through the current commercial offers of protein and other "health" bars out there can sometimes feel a little daunting.  So, instead of squinting over labels and spending money trying to find just the right option, why not make your own?
Chia seeds pack an enormous punch of most of the essential vitamins and chocolate has its own virtues when used in moderation. Together (with a few other healthy whole foods options) they create the perfect essential survival food that can be stored easily and used whenever you need it.
What You'll Need
2 1/2 Cups Powdered Milk
2 Cups Oats (Any Type Will Work)
1/2 Cup Chia Seeds (Any Type Will Work)
1/4 Cup Unsweetened Dark Chocolate Cocoa Powder (Or Other Cocoa Powder of Your Choice)
3/4 Cup Sugar
1/2 Teaspoon Salt (Optional)
2 Tablespoons Protein Powder (Optional)
1 Package Plain, Unflavored Gelatin
3 Tablespoons Honey
1/2 Cup Water
Step 1 – Start with (Most of) the Dry Ingredients
Mix all the dry ingredients except the gelatin into a bowl and stir until completely mixed.
Step 2 – Moving on to the Wet Ingredients
Combine the water, honey, and gelatin into a saucepan and stir over medium heat until the mixture comes to a rolling boil.
Step 3 – Add it all Together
Add liquid mixture to the bowl of dry ingredients and mix well. If you have an electric mixer, using it is recommended.  The dough for this recipe can get quite thick.
Check the consistency of the dough as you mix.  Ideally, it will ball up in your hand (sort of like play-doh) but not crumble.
If it is too crumbly, you can add water, about 1 tbsp at a time until you can get the dough to form a ball.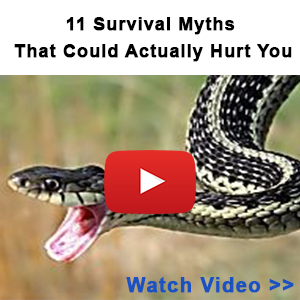 Step 4 – Shape it Up
Spread the dough out with your hands onto a non-stick surface, like a wooden cutting board until it is approx. 1-inch thick.  Using a knife or cookie cutters in the shape of your choice, separate the dough into individual servings.
Step 5 – All Dried Up (Well, Sort of)
"Cook" your finished bars either by baking or dehydrating.
To Bake: Place bars on a cookie sheet and bake at 200oF for 2 hours, then cool before storing.
To Dehydrate: Place bars on a dehydrator rack, making sure they don't touch.  Dehydrate for 3 hours, then cool before storing.
Some Alternative Ingredients to Consider
Whether it is an allergy issue, a health or diet choice, or a choice of conscience, you may be needing an alternative to the powered mil part of this recipe.  Fear not!  There are several options that are open to you that include:
Soy Milk Powder
Potato Milk Powder
Rice Milk Powder
Coconut Milk Powder
To find more detail about each of the above and the best way to use them as substitutes for powdered dairy milk, check out this post at https://www.leaf.tv.
Related Article:  Top 5 Canned Items to Stock
Another alternative option you may need to try are these substitutes for Gelatin, which is an animal by-product.  Your choices for this ingredient include:
Agar, or Kanten
Carrageenan, or Irish Moss
Vegan Jel
To find out more about these and how to use them as a substitute for gelatin, visit https://www.thekitchn.com.
No Need to Wait
As the saying goes, practice makes perfect, so in the interest of getting these just right, don't wait for a survival situation to come up to try these yummy yet healthy little gems.  With time and feedback from your family and friends, you may even come up with a recipe that suits you exactly!
Let Us Know What You Think...