When choosing a handgun to carry regularly, your primary concern will probably be how efficiently it can be concealed.  Whether this means in a body holster under a jacket or in a purse or bag, the ability to access it without a lot of trouble and without it being very noticeable is usually your objective.
That is the goal of concealment after all.  If you are in the process of getting your concealed license, you may be shopping around for the right handgun to fit all your needs.
To help you out, we've put together a list of the best caliber options for ease in everyday carrying.
Beretta Nano
This option has no external safety lever, teardown lever, or slide lock.  The extremely streamlined shape makes it next to impossible for it to get snagged on something while trying to access it.
Bersa Thunder .380
This model will fit in your pocket.  The Bersa Thunder .380 is a super carry handgun that also features an external thumb safety, adding additional security while carrying.
Glock 26 Gen 3 (9MM)
Specially designed to be a concealed weapon, this option has a small frame and short barrel.  Its streamlined design gives you the ability to hide it just about anywhere on your body.
Ruger LCRx .38 Special
The latest in the Ruger LCR line. The Lightweight Carry Revolver (LCR) comes with Ruger's patent-pending trigger system. The decreased friction trigger structure is intended to give the double-action shooting mode an efficient and even trigger pull.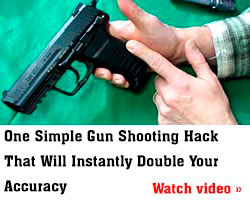 SCCY CPX-II
New on the market compared to the others in our list, the SCCY CPX-II is also one of the most reasonably priced carry handgun available today. Its lightweight, trim design is easy to handle while still using the popular 9mm rounds.
Smith & Wesson M&P 40C
The highlight of the Smith & Wesson M&P compact series this model is accurate, reliable, and easy to carry. It also comes with a standard trigger safety as well as an optional thumb safety and is very affordable for a concealed handgun.
Smith & Wesson M&P Shield .40S&W
One of the top-selling models in the U.S.A. this model is available in both 9MM and .40S&W and features a lightweight, slim design. Because of their current demand, they can be difficult to find.
Springfield XDM Compact .40S&W
This model gives you a choice of keeping either 11+1 rounds of .40S&W or 16+1 rounds when you opt for the extended magazine.
Springfield XDs .45
One of the best carry guns on the market, this model includes a single stack magazine that holds 5+1 rounds of .45ACP.
Taurus PT111
The Taurus PT111 is a marvelous conceal carry firearm. The frame's compact construction and 13-round capacity make it a great option to tuck in a waistband or under a shirt.
No Matter What You Choose, Make Sure It's Comfortable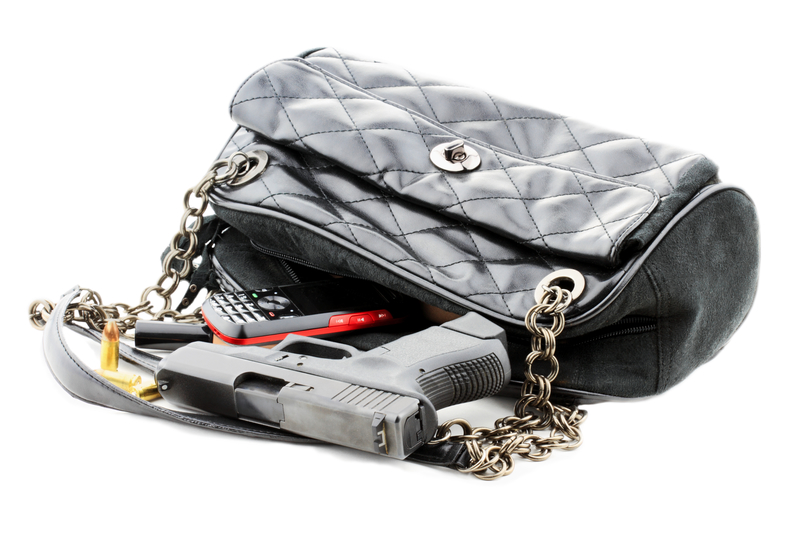 When trying to select the right handgun to suit your needs, you can weigh all the criteria of caliber, size, portability, etc. as long as you want too.
However, until you actually hold a model in your hand and give it a test drive, you won't know for sure if it's the right choice. The best way to make your final decision is to narrow down your options to 3 or 4, then find a way to test them.
This can be achieved a few ways.  If you have a shooting range near you that rents guns to clients, you can inquire about what they have available.  Additionally, handgun vendors will often schedule demonstration events at gun shows and shooting ranges.  At these events, there are frequently several options you can test for yourself.
[VIDEO] 10 Out Of 10 Amateur Gun Owners Make This Simple Shooting Mistake. See It Here >>
[FREE eBook] Home Defense Hacks – 49 Ways To Keep Your Family Safe From Intruders. Get It Here >>
Let Us Know What You Think...