The purpose of a Bug Out is usually in response to some sort of disaster that can happen with little to no warning.  Examples could include:
A Sudden Natural Disaster (Earthquake, Tornado, Hurricane)
An Environmental Accident (Gas leak, toxic chemical spill)
A Social Upheaval (Rioting, Looting, etc.)
A Price on Your Head (Insert Your Own Reason Here)
Zombie Apocalypse (Much More Likely Than Most Would Care to Admit)
Essentially, any reason that can force you out of your area in a hurry, be it a few hours of a few weeks or months.
If you are lucky enough to have a choice where you go for long-term evacs, there are a few places better than others.  To help you decide, we've put together a few factors to consider. These include:
Camouflage Capabilities
Climate
Defense Capabilities
Distance from You
Probability of Natural Disasters at the Site
Natural Resources Available
Proximity to Major Cities
Once you start looking closely at these different factors and weighing them into your decision, there are a few areas in the United States that would be good locations to consider.
Appalachia
If you avoid the areas of Appalachia that are too close to urban areas, there are plenty of natural resources to be had.  It is also easy to find a defendable location, and the mountains will allow you to get lost and disappear for as long as you need to.  There are few natural disasters to be worried about, plus it's a stunning area just to sit and look.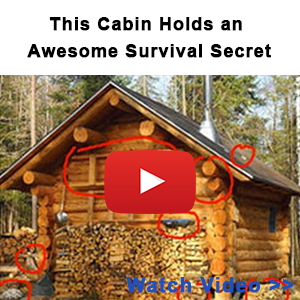 Ozark Mountains
I love the Ozarks, the resources go on for miles with plenty of water sources, plus fauna and flora to keep you fat and happy (well, relatively speaking). If you can hunt and fish and know what plants to eat and which to avoid, you can settle in for a long wait.  There are also enormous cave systems you could seek pre-made shelter in.
Suggested Articles:  "Survive on These 5 Wilderness Plants" and "3 Great Shelter Options" 
Pacific Northwest
Most areas of the PNW, as the locals call it, are getting harder to call remote.   If you do find a place to set up, the natural resources will astound you.
There are a few items to keep in mind. This first is the weather.  Rain is very regular and cloudy days are even more common than the rain.  This can make a stressful situation even worse.
The other item to consider is Mount St. Helens and her "sisters."  The active volcano is located in Skamania County, 96 miles South of Seattle and 50 miles NE of Portland, Oregon. The last recorded eruption happened in 1980.  The U.S. Geological Survey website lists "Helen" as "Very High" in the Threat Potential category.
Rocky Mountains
Disappearing is easy in the Rockies if you can live with some limits.
There are plenty of natural resources and areas that allow for an easy defense.  They are also not high on the list of natural disasters and have very few large urban areas once you are out of Denver.
Travel, however, can be difficult. The Rocky Mountain landscape is steep, and altitude sickness may become a problem.  Plus, it's cold…and windy…and snowy.  Did I mention it's cold?
If you know you can handle this and are able to make the proper preparations; then you'll definitely be able to keep to yourself for an extended period of time.
To Conclude
Overall, there are several choices you can select from that will make ideal Bug-Out locations.  Just remember, you want to have everything prepared ahead of time.  Know where you are going and what you will need when you get there.
Survival

Things

The Pioneers

Took With Them When They Traveled for Months >>>> {WATCH VIDEO}

Let Us Know What You Think...

Please follow and like us: