What would happen if you were out in the wilderness and had little to no fishing gear on you? How would you be able to fish when in an area that would be ripe for fishing? You don't need to worry about not being able to get food to sustain yourself with these ten methods for fishing. Be sure to check your local fishing regulations beforehand and practice some of these techniques.
#1 Catch Fish With Your Hands
This is a very primitive method and can also be nerve-wracking, but it is tried and true. You can actually dip down into the water with your hands to grab up one of those slippery things. With some gloves on, you are ready to feel like your ancestors and grab that fish!
#2 Using a Gill Net
If you are not wanting to use your hands then a gill net is the next net. This method will catch fish as they are swimming through the openings of the net, thus becoming tangled up. This is especially effective for a large school of fish heading upstream.
#3 Use A Dip Net
When you can catch a fish with a hook and a line, you will use the dip net in order to (you guessed it) dip in and scoop up the fish. This is so you are not fighting with a fish and rather easily scooping it up while you have it where you want it.
#4 Spear the Fish
 Feel like a real-life Tarzan with this method. While it is not going to be as easy as you think it looks, you can certainly catch your fair share of fish with a spear. Make sure you take your time and aim properly so you are not scaring any fish away. We suggest that practice makes perfect with this one.
#5 Use Fish Poison For Dire Emergencies
This kind of method isn't always condoned, but with certain crushed plant materials, you can use this to stun or kill a fish. You will typically want to use poison either in still water or small ponds, so as to not kill too many fish than you intended to.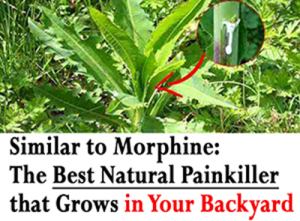 #6 Using a Hand Line
A hand line is simply a hook and a line. With some bait placed on the hook, you can throw one into the water and wait for a fish to come up to grab it. Keep in mind that some states have regulations in regards to hand lines, so be sure to read up on the legality of it.
#7 Using a Gorge Hook
A gorge hook differs from a curved steel hook. How? Well, it's all about what you can accomplish. With a gorge hook, you are allowing the fish to swallow the bait, which has a sharp thorn or born shard stick out. Instead of jerking the line, you are going to slowly lead the fish into a dip net.
#8 When In Down, Strike Iron
This may be a bit crude, as it literally involves striking a slow-moving fish with an iron. Typically you would use a rod or a slender bar of metal. Depending on how you are looking to prepare the fish will depend on if you are going to use this method.
#9 Use a Basket Trap
This is pretty much a low effort sort of method. You are using a container with a funnel-shaped entrance to trap your fish. This kind of trap waits in the water and needs time for the fish to swim into it. Once you accomplish this, you can bring the basket up out of the water and you have fish to eat.
#10 Using a Fish Weir
As you can see, there is a concept of leading fish to your trap. A weir can be anything from a wall, a circular fence, or even a large funnel. This fishing method has been long-standing and there's a reason why it is still used today. You can wait for fish to come in your trap so that you aren't risking your safety.
As you can see, all of these methods have, for the most part; a common theme to all of them. Check these out and make sure you practice a little beforehand to maximize the possibilities of catching a yummy meal!
Controversial Video Exposes Crisis About to Explode…WATCH NOW>>>
Let Us Know What You Think...