When you first clicked on this post, you were probably expecting to read an in-depth account of the best way to make a fire in a thunderstorm or how to build a snow shelter in a blizzard.
However, extreme weather survival is less about what you do when you're already in the scenario, but what you do ahead of time.
So, instead of discussing the different ways to make a lean-to or how to carve a bow and arrow set to go hunting, we'll be discussing five primary principles for being prepared in advance for extreme weather survival.
1.   Check the Forecast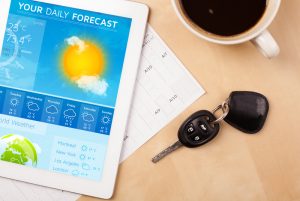 Seems obvious, right? But, when you are venturing out into more rural regions, forecasts can span a large area and conditions can change rapidly.
And, weather reports are only part of the information that is available to everyone.
Will you be crossing a river or stream on your outing?  How much higher can it get if there is a sudden rainstorm?  Will it still be safe to come back over on your return?  If not, do you know another way back?
Knowing the topography of your entire journey will help you plan for any "what ifs" that may come up.
2.   Never Leave Home Unprepared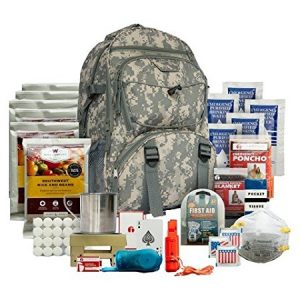 Whether you're setting off on a hiking trail for a few hours or taking a quick drive through the country to visit Grandma, keep some basic staples handy.
For either scenario, a thermal blanket, extra clothes, water supply and box of protein bars will let you hunker down and ride out a storm.  Staying put is the safest option when it comes to severe weather.  There is less chance of you getting hopelessly lost.
3.   Tell Someone Before You Go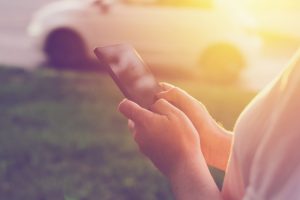 When I started college, a bunch of the freshmen spent a lot of time complaining about the fact that when we left campus overnight, we had to sign out.  We also had to give an idea of where we were going, when we would be back, and then sign back in, even if we were only going home.
After a particularly heated round of complaining about how we "weren't being treated like adults, etc., etc."  After listening to the same whiny comments over and over again, I finally decided enough was enough.
I proceeded to explain that the policy wasn't because they didn't think we were children, that it was a safety measure for us. Then I gave an example.  Say you are going home for Spring Break to surprise your parents for their anniversary, birthday, or so forth.
They don't know you are coming.  Now, what if you have an accident or break down by the side of the road and something happens to you?  If you've signed out, by Monday morning the housemothers know, if you haven't signed back in, that they need to make inquiries about you.
However, if you forgot to sign out, didn't tell anyone how long you were going to be gone, and your parents don't even know you're not at school, how long might it take before someone realizes your missing? And once they do, how will they know where to start looking?
You're never too old to let people know what your plans are.  That way, if something goes wrong, there are people aware of it and can tell the authorities where to start looking.
4.   Use Common Sense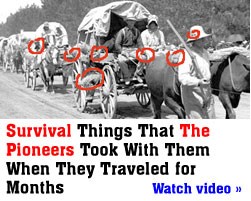 If reports tell you certain roads a flooded and that you should avoid them, then avoid them.
If you are told to stay clear of areas due to flash flooding, stay clear.
If you've heard you shouldn't leave your car to find help in a blizzard because it's easy to get disorientated, stay put.
All of this may seem clear enough to understand and follow, but it doesn't stop people every year from thinking their situation is different and then throwing caution to the wind.
That being said, it's also easy to panic and not think clearly when faced unexpectedly with a potentially life-threatening situation.
Overall, when faced with an extreme weather survival scenario, do your best to take a breath, stop what you're doing and think everything through before attempting to take action.
Hopefully, the only action you'll take is hunkering down and waiting for help to arrive.
Inexpensive, High-Quality Emergency Blanket:

Durable, advanced survival blankets. Made from military-grade 12-micron aluminized polyethylene mylar and designed to retain up 90% of your body heat.  >>>Click here to learn more<<<

Let Us Know What You Think...