Even in the most developed area, power outages will happen.  When they do, that can be at the very least a little inconvenient and at the most, cause hundreds of dollars in spoiled food loss, and even loss of life.
Once upon a time, generators were considered more of a luxury because they were expensive, bulky and in general an impractical item for the average person to purchase and maintain.
Fortunately, generator technology has vastly improved over recent years.  It's now possible to obtain an affordable, compact and more efficient option to have on hand when disaster strikes.
There are lots of benefits the right generator can provide. We're going to briefly discuss some of the biggest benefits you'll want to consider if you're still on the fence.
Charging Electronics
Thanks to the digital age, it's difficult to be "unplugged" for an extended period of time.  And, even if you (and your kids) can go several days or even weeks without playing Candy Crush or streaming a movie on a smartphone, there are definitely some other advantages to being able to keep things charged.
Believe it or not, cell phones can actually be used to CALL PEOPLE.  (pause for effect) If you don't have a landline or the landline is out, being able to connect with the rest of the world may come in handy.
Whether you simply want to call the family to let them know you are alright or need to make an emergency call if someone gets hurt, keeping your phones charged is a good idea.
You don't just have to charge your digital devices.  Are you ready to begin repair after a hurricane or other bad storm?  The ability to charge your cordless power tools will let you get a head start on damage control and maintenance.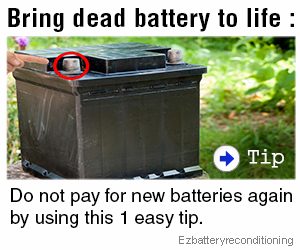 Climate Control
If you go through a power outage during extreme temperature weather, having a generator tied to an electric heater or air conditioning unit could literally save your life.
Cooking
Tired of eating grilled food, or cold out of the can.  Do you have a propane camp stove but have run out of fuel?  The ability to plug in a toaster oven or hot plate will get you back up to speed.
Suggested Article:  "Top 5 Canned Items to Stock"
Flood Prevention
If you have a finished basement, then moisture is probably something you know how to do battle with. But, what if your arsenal, I mean, sump pump only works on electricity.  If your power is out from heavy rain, this is probably the worst time to be losing your ability to prevent a flood.
Suggested Article:  "What's Your Flood Plan"
Food Preservation
Freezers are popular for long-term food storage and building up a stockpile take time and effort.  Don't let all that hard work (and money) get swept away overnight because your food spoiled.
Suggested Article:  "How to Preserve Food Without Refrigeration"
Go On as if Nothing Has Happened
Obviously, the ability to continue to run an entire house normally may require more generator that you are inclined to invest in.  But, if you are living closer to "off-grid" than on and want a reliable way to maintain day to day life, this may be something you'll want to consider.
When a generator is hooked directly into your electrical system, all you'll need to do in a power outage is flip a switch.  Well, there's a little more involved, starting with proper installation by a professional electrician, but you get the idea.
There is Nothing Wrong with Trying to Make Your Life Easier
No matter what your needs, there is a generator available to help you achieve them in an emergency power outage.

Let Us Know What You Think...