Increases in maintenance schedules and security have made plane travel safer than ever.  But, like any other mode of transportation, accidents can still occur.
That being said, people who have studied past crashes have managed to glean together several steps you can take to make your chance of survival even better.
Sit in the Back of the Plane
According to FAA stats, the back of the plane has a much lower fatality rate than any area.
Plan Your Seat Using the "Five Row Rule"
A large number of fatalities are because the passengers weren't able to exit the plane quickly enough.
Give yourself a better chance of getting out before smoke or other environmental issues overtake you.  According to research completed by Professor Ed Galea, survivors move an average of five rows before exiting safely.  To cut down on the area, you will have to go through, choose a seat that is less than five rows to an emergency exit.
Dress Appropriately
Picture this, you've survived the crash, and you are only a few feet from an exit.  Time is of the essence, and you may be required to slide down an inflatable rescue slide to get to the ground (or water) safely.
When faced with this, how well do you think high-heeled shoes, flip-flops, or open-toed sandals are going to hold up under pressure? What about when you get to the ground and need to vacate the near vicinity as quickly as possible?  Is a skirt or an expensive pair of dress pants going to make that easier?
Instead, think jeans or heavy-duty khakis, closed toe flat shoes, and a comfortable shirt. Equally as important, avoid synthetic fabrics.  Materials like rayon and other synthetics melt instead of burn.  This means if you are exposed to high heat or an open flame, instead of being to stop, drop, and roll you're clothing will melt and stick to your skin like hot glue.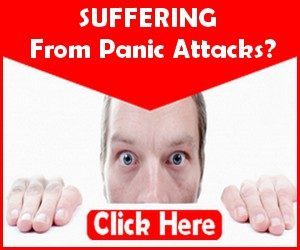 Listen to Flight Attendants and Read the Safety Card
You may think you have that speech permanently engraved in your memory, but in panic mode, you want to be sure.  This means listening to the safety instructions and reading the safety card EVERY SINGLE TIME you board a plane.
Follow the "Plus Three, Minus Eight Rule"
According to statistics, 80% of plane crashes occur during the initial three minutes after takeoff or the final eight minutes before landing.
So, during those specific 11 minutes of your flight, make sure you are being especially alert to what's happening around you. That involves keeping your headphones out of your ears, having your shoes on, keeping your seatbelt fastened, and stowing anything that could become a projectile if it went flying.
Know How to Brace for Impact
Once the flight crew has issued a warning to brace for impact, you need to move quickly.  Remove any sharp items from your pockets, stow any loose personal items to get them out of the way, tighten your seatbelt, and assume one of the positions recommended on the safety card.
Be Prepared to Exit Quickly
Several of the previous tips have prepared you for this moment.  It's entirely possible you may be overwhelmed when the actual crash happens, even a little dazed.  You need to work to recover from that initial impact and get moving.  Focus on where the nearest exit is, which you should know if you followed the safety instructions. Then, start moving toward it.
Finally…
Once you've cleared the wreck, focus on any injuries you may have received.  If you are OK, consider helping others who are not so lucky.  You'll want to try to remain calm while you wait for help to arrive.
[Learn More] 

Common mistakes people make when in survival mode, watch this video to find out the truth.  Watch Here>>> 

Let Us Know What You Think...