Just like there are no perfect parents, only really good ones, there is no perfect setup for an EDC.  A lot of the items you gather will have to do with your current environment and what activities you regularly engage in.
For day to day routines, you'll probably start with items like your cell phone and wallet, but what next?
To get started, ask yourself these questions:
Where do you live? In higher crime areas you may consider at least a non-lethal form of protection like pepper spray.
Where are you going? If you are taking a trip, consider not just the destination but the region you will be traveling through and what's going to be available.
How large (or small) is the population where you are or will be? Densely populated areas have more readily available emergency services than rural areas.
What climate do you live in? Do you have to protect from a broad range of weather conditions?
What seasons does your area experience?
What skills do you have?
What type of clothing do you usually wear? If you like to layer up, you'll have more protection than if you are in the habit of dressing down for long drives.
What are the local laws in your area or the area you are traveling to? We'll discuss them more in detail below.
The answers to these questions will help you somewhat in deciding what to pack for an individual scenario, be it a night out on the town, or a trip across the country during the middle of winter. Flashlights can be kept on keyrings; cordage can be worn as a bracelet or necklace.  Think about what would be the most useful to you in a specific situation and load your pockets accordingly.
Suggested Article: 5 EDC Items You Won't Want to Overlook
Best Practices for a Good EDC Setup
To be as prepared as possible, there are some best practices when setting up your EDC that will make it easier.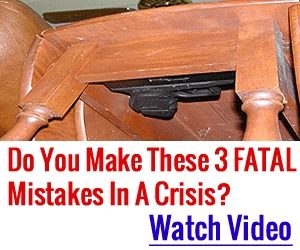 1.     Focus on the "Everyday" Part of EDC Initially
When considering all the different possibilities, your EDC could include, take a minute to consider these sub-categories when planning.
Absolute EDC: A setup for, well, every single day.
Most Day EDC: For situations that happen often, but not every day.
Extended EDC: For more specialized circumstances.
By categorizing these different set-ups, you'll know quickly as you are leaving the house whether you just need to take one, two, or all three.
2.     Utilize Portable Containers
These are great for smaller items like rubber bands, strike anywhere matches, and paperclips.  A popular option is empty Altoids containers.  They are easy to carry in any decent sized pocket and are basically free since your paying mostly for the Altoids.
3.     Wear Clothing with a Lot of Pockets
None of these carefully cultivated items are going to do you any good if you can't easily carry them around.  Think Cargo shorts, cargo pants, and jackets with breast pockets.
4.     Keep your Extended EDC's Ready and Waiting
If you are running late, the last thing you want to worry about is collecting a bunch of stuff together.  Mini backpacks are a great resource for keeping everything together in one place.  Just grab it and go.  You can always transfer the stuff to your pockets while you are waiting at a long stoplight, or if you are a passenger.
Going somewhere you can't take everything?  No problem, leave it all in the backpack under the seat of your car.  Then if something does happen, you only need to get back to your vehicle for supplies.
5.     Pretend your Smartphone is Broken
If you wind up in a survival situation, even if you do have a signal initially to call for help or access GPS, it is not going to last forever.  If you get stuck in a signal dead zone, it will be useless from the get-go. Try to have maps of the regions you are going to be in ready to refer to.  The same goes for signal flares in lieu of a 911 call.
[Learn More] 

 Common mistakes people make when in survival mode, watch this video to find out the truth.  Watch Here>>> 

Let Us Know What You Think...