A first aid kit is something that every survivalist, prepper, or hunter should have with him or her. You should keep one in your vehicle, have one in your house, and even keep one in an outbuilding in your yard – just in case. While most commercial first aid kits are a good place to begin, you should have some additional supplies on hand. If something catastrophic should happen, you might need urgent medical care but have nowhere to go or any way to get there.
Start With the Basics
A basic starter kit consists of bandages of various sizes and shapes. Yours should have butterfly style ones to hold larger wounds closed, as well as some padded ones to cover blisters. These standard kits also have alcohol swabs and wipes, antiseptic wipes (which sound the same but are quite different) and various types of gauze. You need gauze pads, as well as rolls. Some scissors, bacitracin (an antibiotic ointment similar to Neosporin) and medical adhesive tape also should be in the box. Don't forget to include some anti-itch cream, allergy pills, tweezers, safety pins of various sizes, a box of matches (the latter two are for dealing with splinters and similar things), and pain relief pills, like acetaminophen and ibuprofen.
On top of this, your first aid kit should have benzoin, which is a bandage adhesive. This is a good backup should you end up with a larger wound that a regular bandage won't cover. You'll be able to find first aid kits with most of these items in most drugstores, box stores, and online shops. It's always good to have extras of each item on hand, especially gauze and alcohol swabs since they have a long shelf life and don't take up much storage space.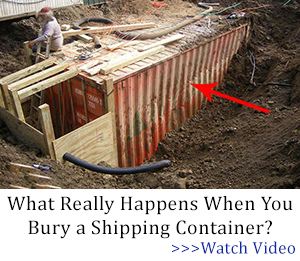 Prepare For Extreme Events
There's always a chance that something bad will happen and you won't be able to get to a hospital. If you're out hunting in the middle of nowhere and accidentally shoot yourself in the foot (it can happen!) or worse, you'll need to administer some first aid until you can get to a hospital. Or, you might break a bone while you're out there. Either way, you need a first aid kit that will help relieve pain and possibly keep you from bleeding to death.
These extreme kits should have splints in various sizes, hemostatic powder (which can be poured into deep wounds to prevent blood loss), surgical sewing equipment, a collapsible pair of crutches, and even fabric wrap of the type that are used on sprained ankles. Also consider including eye wash, eye patches, injectable epinephrine if you can get some (in case of an allergic reaction), and glucose tablets. The glucose tablets can help boost your blood sugar. Even if you – or your companions – aren't diabetic, you still might need them.
Suggested Article: "Shelter: Foolproof Survival Lean-To"
Additional items to pack in your first aid kit might not help treat wounds, but they can keep you safe. They include a safety whistle, a notepad, and pencil or waterproof pen, a personal locator beacon, and a flashlight or headlamp. A thermal heat reflecting blanket is also good to have on hand. If possible, also store additional prescription medication, at least a few weeks' worth of anything that you take daily.
Since you never know what fate will throw at you, it's good to be prepared in case of a medical emergency. Having a completely stocked first aid kit will help you treat everything from small cuts and rashes to much bigger issues that can lead to life-threatening problems. It's always better to be safe than sorry.
Has Trump gone too far?

The shocking statement you won't see on the news…Find out more here>>>
Let Us Know What You Think...