Wood ash is easy to make. It's just what's left over after your campfire has burned out. Rather than dump out the ashes or leave them on the ground, you can turn them into some very valuable things. Here are seven ideas to get you started.
1) All-Natural Insect Repellant For Wooden Structures
All that you need to repel termites from the untreated wooden structures in your yard is some wood ash, water, and red pepper flakes. Pour some of the wood ash into the water (a good ratio is one part wood ash to three parts water) and add a healthy dose of the red pepper flakes. Make sure to use a plastic or glass container. Let the mixture soak in the sun for a week and then paint or spray it onto any exposed, untreated wood surfaces.
2)  Make a dust bath for your chickens.
Chickens love a good dust bath. They'll coat themselves in it in order to repel mites and other insects. To create a dust bath for your backyard chickens, mix together some wood ash and fine sand. You can then put the mixture into a shallow container, or just mound it on the ground. Your chickens will take care of the rest.
3) Adjust the pH of your garden soil.
Some plants love alkaline (non-acidic) soil. Examples include tomatoes, asparagus, onion, and garlic. If your soil is too acidic for these plants, then you can adjust it with the help of some wood ash. All that you need to do is add it to the hole that you're placing the plant in. You can even add it to your lawn in order to make your grass grow in better.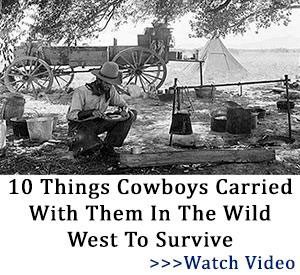 4) Use it to deice your walkways in the winter.
Many people reach for things like salt and chemical deicing compounds in the winter. Instead of adding more chemicals to your environment, just use wood ash. It naturally contains a good amount of sodium, which makes it ideal for melting the ice on your sidewalks and driveways. While the ice melts, the wood ash will give you extra traction as well, so you're less likely to slip and fall.
5) Soak up odors from your cooler or other camping gear.
Your camping gear, especially your cooler, tends to get a little rancid smelling over time. Rather than use an air freshener or another method of dealing with the odors, just use some wood ash. Place the wood ash in a small container (make sure to leave the lid off of the container) and put it inside of the cooler. It will take a few days to a week to remove the odors.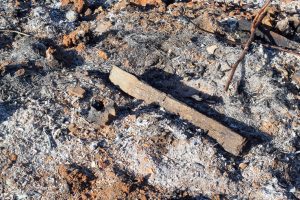 6) Turn your wood ash into soap.
Wood ash, when mixed with water and fat, as well as some essential oils, makes a nice soap. Start by mixing the wood ash with soft water. (This is very important – hard water won't work properly.) Let the mixture sit overnight so that the water can soak up as much of the ash as possible. The next day, strain the mixture. The liquid that comes out is a type of lye. This can be mixed with fat in a ratio of 12 to 1 to make soap. Just add the essential oils during the "cooking" process.
Video: Bushcraft Hygiene – Smoke Bath
7) Use it to get rid of ant colonies.
If there's one thing that ants hate, it's wood ash. This material is a great, any colony removal tool. Place the ash over the top of the entrances to the colony. It's too heavy for the ants to move, so they'll suffocate.
Let Us Know What You Think...