The FAA has reported that there are over 770,000 registered drones in the U.S. alone.
Although the expense of setting up a drone program makes it difficult to begin, as the technology grows more common, it's becoming more likely that a targeted drone attack could occur.
How Drones Are Used Today
To start, let's discuss the two primary purposes of drones.
Data Collection
Physical Employment
Data Collection
Like many technological advances, drone development began with the best intentions. Equipped with a video feed to help the pilot maneuver when out of sight, this led to the other uses of these cameras.
From a more economical way to obtain bird's eye views of Real Estate, getting an overhead shot on a movie set, to spying on the neighbors, more and more applications are popping up every day.
With those applications, comes an even larger issue, that of network hacking of private Wi-Fi accounts or other on-site data transmissions.
Where physical location was once an effective barrier, drones can allow criminals to access networks remotely.
Physical Employment
Drone manufacturers and operators are regularly advancing the boundaries of drone interaction to our everyday situations.
We all raised our eyebrows a little when it was first announced that Amazon Prime was looking into the use of drones for even faster delivery.  And, we've probably all imagined how they could be used to carry out an un-manned attack on hostile forces.
Unfortunately, these apparent benefits can also open the window to misapplication.
How to Guard Against These Threats
Probably the biggest hazard most of us need to be concerned with is the possibility of our home Wi-Fi networks being hacked, leading to the vulnerability of anything connected to it.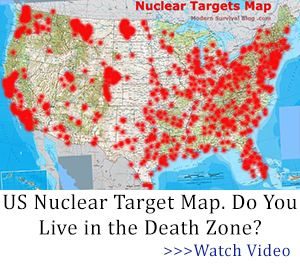 To better protect your Wi-Fi networks and any devices using it, here are a few procedures you can employ.
Activate You Network Encryption If You Haven't Already
Change Your Network's Name Periodically
Change Your Router's Administrative Password Periodically
Change Your Router's Administrative Username Periodically
Deactivate Guest Networks
Reduce the Range of Your Wi-Fi Signal
Additional Prep for Gun Owners
Besides the high-tech options to deter drones from accessing your virtual property, if you are a registered gun owner, other opportunities are now available to help you build a defense on a more analog level.
Related Article: "5 Illegal Ways Drones Are Being Used"
Drone defense training is now available to shooters.  The program teaches you to deal with a realistic encounter and practice a logical course of action.
Gnat Warfare is on the forefront of active drone defense training in the United States. The program provides authentic drone shooting experience.  This experience presents an even greater opportunity to protect yourself and your property from possible drone interlopers.
Nothing Beats a Good Defense
While the majority of drones are being used both legally and ethically, like so many other technological advances in the last 100 years, the possibility that this too can be exploited for less than moral reasons is always lurking.
Whether this means high jacking a Wi-Fi network, spying over a privacy fence, or otherwise invading your personal property without your permission or knowledge, the likelihood is ever increasing.
Drone defense systems are in development.  Fortunately, the rising need for them has produced several solutions to date. These include the creation of jamming systems that can force a drone to land or auto return to its home point.
As the tech advances, so will the counter-tech that will help protect us from those using it in less than desirable ways.
In the meantime, taking the basic steps we've listed above will help deter any local threats that may come up as well as strengthen your overall network security.
[Suggested Video]

The "Home Defense" LIE, what the preparedness experts aren't telling you <<<Watch Here>>>

Let Us Know What You Think...