Be Prepared…Adapt…Overcome.  These are the primary reasons those who choose to do so keep an EDC kit with them at all times.  So, what is an EDC kit?  To put it simply, it is an Every Day Carry kit.
To put it another way, it is a kit to keep on hand at all times in case something bad happens.
Having an EDC kit put together will provide you with the basic, portable tools you'll need if the shit hits the fan. From hiking to driving over the river and through the woods, with an EDC kit you have a better chance of successfully surviving an emergency situation.
At this point, are you asking yourself, "is this really necessary?"  Most of the time, probably not.  But, consider it like health insurance, or a condom.  It's better to have it and not need it than need it and not have it.
Take a minute to think about this.  No one plans to get lost when they are hiking or hunting.  Or stuck in a sudden storm or blizzard.  You don't leave the house on a road trip intending to end up in a ditch on a country road.  And, no one walks down the street hoping to get mugged.
Get it?
Great!
So, now you're probably asking, "What do I need to do to create my own EDC kit?"  Well, the fact is, you probably already have one, you just need to add some additional items to make it more effective.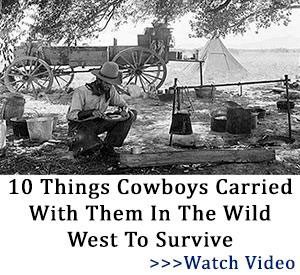 Most of us have a set of items we make sure we don't leave home without.  Items like a driver's license, keys, phone, credit/debit cards, cash, etc.  And, when you think about it, most of these things would come handy in an emergency.
Your ID will help you communicate who you are if you are unconscious when help arrives.
A phone, of course, will help you call for help.
Keys to your car will help you leave a bad situation quickly and if you're stuck, are great self-defense weapons.
Currency, either plastic or cold hard cash, is always good to have on hand.
Add just a few extra items to this collection, and you'll be even more prepared.
Related Article:  "5 EDC Kit Items You Won't Want to Overlook"
Which is good, since emergency situations can happen at any time, without warning, and while we are away from home. Consider, even a "quick trip" to the local convenience store down the street could have any number of incidents occur during what should be a 20-minute round-trip for a gallon of milk or pack of cigarettes.
Most of us commute to and from work.  We also:
Eat-out
Join Friends for Drinks
Visit Relatives,
Go on Vacation
Attend our Kids' School Events
Go out on Dates
Go Shopping
The list could go on and on. Emergency situations don't wait for it to be a convenient time for you.  That fault in the electric grid isn't going to wait until your home safe to blow out.  The guy robbing the local 7-11 isn't going to care if you forgot your phone to call 911.  Even with today's weather forecasting technology, we still get surprises.  Each and every time we leave our homes we are exposed to a potential survival situation.
Getting into the habit of assembling and taking with you an EDC kit every time you leave the house will help you get through these scenarios because, if something occurs, all the carefully cultivated survival items you've stockpiled at home aren't going to do you any good.   With an EDC kit, you have a better chance of getting back to them and to the people you love.
Let Us Know What You Think...